Bandung is one of the cities in Indonesia which is located in the highlands, and this is what makes many tourists visit various tourist attractions in Bandung. Lots of people come to this city to hunt for the cool air and cool weather of Bandung City, especially in the southern part. You must be curious about what tourist destinations in South Bandung they go to? Don't worry, we have summarized them for you below.
Kawah Putih Ciwidey (Ciwidey White Crater)
Ciwidey White Crater is formed from a natural phenomenon. The location of the crater was once used as a sulfur mining site during the Japanese colonial period. The traces of the mining — Japanese cave still remains. It is said that the cave was a place for sulfur mining operations at that time.
The interesting thing about the Ciwidey White Crater tour is the color of the water, which is very white like lime. This is because this crater is a volcanic area that is high in sulfur. The white color of the crater is the icon of this tourist usa national parks map destination. The condition of the crater is also perfect to be used as a photo background, both for personal use and pre-wedding.
Glamping Lakeside Rancabali
Pinisi Resto and Glamping Lakeside Rancabali is a restaurant that serves a real atmosphere of natural environment. The concept of this restaurant is similar to the Chao Phraya Dinner Cruise in Thailand. The difference is it does not float or sail on the water, but this restaurant is located right next to Situ Patenggang — has the shape of a boat instead. Besides, this Bandung culinary tourism destination provides various spots with natural nuances. The most iconic spot  being the tree bridge that is located in the middle of the lake.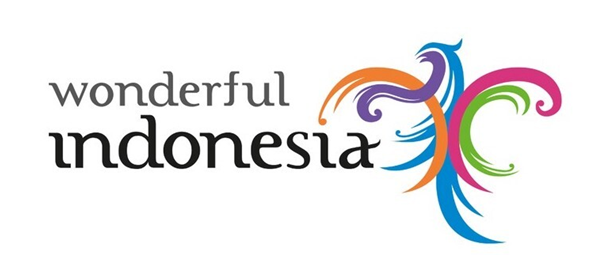 Situ Patenggang
The presence of a small island in the middle of the lake is what makes it interesting about this lake. The island has the moniker the island Stone of Love Island (Batu Cinta). The myth this rock holds quite interesting. There was a saying, in that area there is a sacred stone that is said to be part of a legend on the island. The view from this lake is very beautiful and enchanting. Hence, this lake was often chosen to be one of the most popular film shooting locations.
Taman Buru Gunung Masigit Kareumbi
This tourist spot in South Bandung is the only tourist destination that has a very heavy natural atmosphere. Kareumbi Masigit Buru Park is perfect for nature lovers. Therefore, this natural tourist spot is used as the main place for various kinds of outdoor activities in open nature.
Around this area there are various kinds of fun outbound arenas, and visitors can also go hiking or camping. Meanwhile, visitors who are not interested in those outbounds sleeping in a tent can take advantage of the unique  treehouse as lodging facilities. By sleeping in a tree house, you will feel a unique natural sensation of jungle like in the movies
Kampung Cai Rancaupas
This tourist destination is a campground. However, Ranca Upas Ciwidey does not only provide a camping area, but also several rides which visitors can use. One of the main rides in Kampung Cai is a deer captivity. In this area can be found hundreds of deer that live freely. Visitors are also free to interact with the deers, including feeding them. In addition, there are also hot springs and a water park area. At Ranca Upas Ciwidey there are also restaurants with a variety of local and foreign cuisines.
Whether your trips take you on a long stroll on beaches, delicious cuisines, relaxing spas, and resorts or urban attractions, extra research will give you the best experience for your visit. Get to know more about Bandung by visiting Wonderful Indonesia.