Aside from its typical beach tourism, Bali also has a lot of typical exhibition touristic places that can show you the cultures of Bali such as museums and art galleries. Each museum has different concepts, from traditional to contemporary styles, you can find them here. In addition, the artworks that are displayed are not only coming from the artists within the country but also from abroad. Below are recommendations for museums and art galleries that you must visit while on vacation to Bali.
The Gallery Bali is an art gallery that presents contemporary-style artworks. Hundreds of artworks  in traditional Asian style with a minimalist touch are exhibited here. The paintings on display are made with unique techniques such as acrylic media, colorful oil paints, and imported quality wood materials that make the paintings look spectacular. The majority of the paintings here depict the maritime life of Bali. There are also various expressionist and abstract paintings that you can see here.
Infinity Gallery is one of the fun destinations for art lovers. Unlike other galleries, Infinity Gallery only presents photography with one theme, that is water motion. The concept art presented in this gallery is liquid art with the application of high-speed flash photography. Amazingly, the photographer, Stephan Max Reinhold does not use any effects for his photos nor using computer effects at all. Liquid art philosophy here represents the daily activities of Balinese people, where water is the center of their life.
You should add the Agung Rai Museum of Art to your itinerary when you visit Bali. In 2014, this museum and art gallery in Bali was included in the ten museums that received awards in Indonesia. The Agung Rai Museum of Art building was built with a traditional Balinese architectural design complemented by tropical gardens. Because of its beauty, many visitors have left positive reviews for this museum.
Agung Rai Museum of Art was first inaugurated as a gallery in 1996. Built on four hectares of land, this museum presents a wide collection of art from local and international artists. The collection of art displayed is also very diverse. You can find works of art with traditional to contemporary touches here. Outside the gallery you can see a view of the garden which is varied in orchid plants. Also, you will find a fountain pool and a cafe in the middle of the rice fields.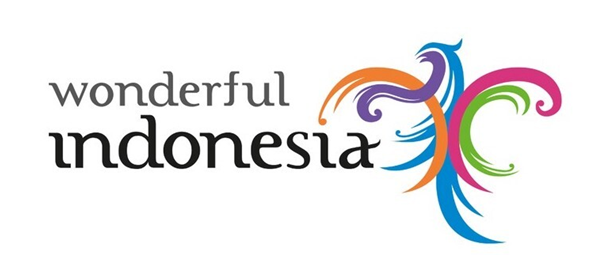 Another recommended museum and art gallery in Bali is the Antonio Blanco Museum. Located in Ubud, the Antonio Blanco Museum stores many paintings belong to local children to foreign artists. Mario Antonio Blanco himself is a famous painter of Spanish American descent born in the Philippines who lives in Bali. His most famous painting to date is the one that depicts the beauty of women.
Mario Antonio Blanco built this museum on land given to the King of Ubud from Puri Saren, Tjokorde Gde Agung Sukawati. The Antonio Blanco Museum is always crowded with visitors almost every day. The Antonio Blanco Museum is open from 9 a.m. to 5 p.m. If you want to visit the Antonio Blanco Museum, you only need to pay an entrance ticket for Rp. 50,000.
If you are traveling in the Ubud area, don't forget to also stop by the Neka Art Museum. Located on Jalan Raya Campuhan, Kedewatan, Ubud, the Neka Ubud Bali. This museum was first established in 1982. The name Neka was inspired by a teacher's name, Suteja Neka, who likes to collect paintings. The Neka Art Museum was built with international museum standards, so that all the works of art displayed in this museum are really well-organized.
Every year the painting collections at the Neka Art Museum continue to grow. Therefore, the number of artworks that exist in this museum can be up to 300 paintings. The artworks displayed here come from various kinds of artists, both from inside and outside Indonesia, such as some of Affandi's phenomenal paintings. You can visit the Neka Art Museum from 9.00 a.m to 17.00 p.m from Monday to Saturday. Then on Sundays, the Neka Art Museum is open from 13.00 p.m to 17.00 p.m. This gallery does not operate on national holidays.
Are you planning to visit Bali soon? Find out more about Bali and Indonesia by visiting Wonderful Indonesia.